Sankt Annas archipelago is by many to be considered the most beautiful archipelago on the east coast of Sweden. There is hundreds of small islands scattered around in the area. This makes it a bit harder for boats to navigate but instead ideal for kayaking.

Most of the islands are uninhabited which makes it easy to pick a suitable island to make camp. But large parts of the archipelago is under different restrictions and many islands are off limit for a large part of the kayaking season. Sankt Anna is under investigation to become a national park to preserve its unique landscape and wildlife.
This trip started in Tyrislöt where one can rent kayaks. There is no larger crossings one have to make and no major boat traffic that one have to take into consideration. So it is an easy place to be kayaking in. This trip was made the 15th of August which is a great time to be kayaking. All bird restrictions have been revoked so more or less all islands can be visited and the water is at its warmest. The days are still long but it still gets dark enough so you get nice starry skies. All in all, a perfect time for kayaking regardless of the area.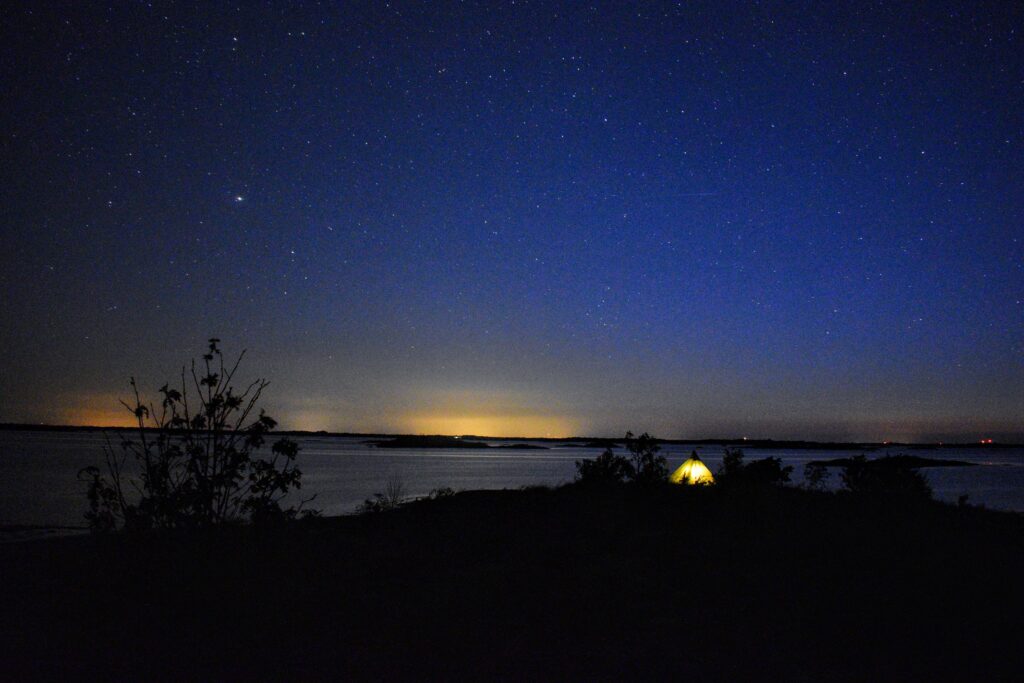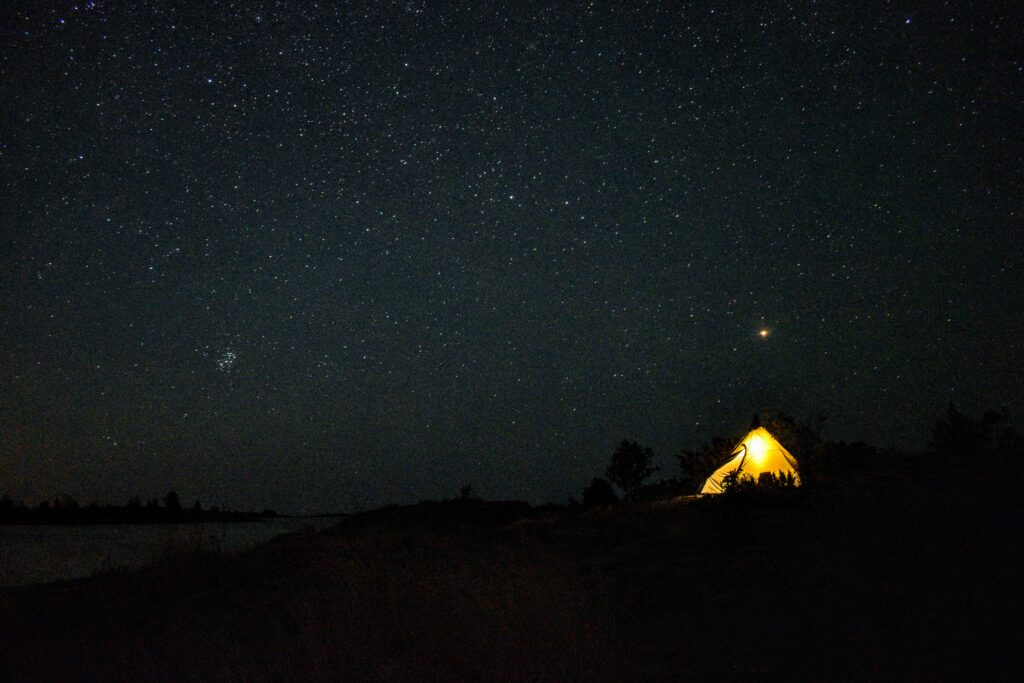 This trip was more about relaxation than exploration. So after a few hours we made camp at an island we found suitable. Spent the rest of the evening just enjoying being out in such beautiful nature. The next morning we woke up to perfect conditions. The sea was calm and flat and the sun was shining. It would have been great to ad at least one extra days but this was just a one nighter so we had to paddle back towards Tyrislöt. The wind was picking up a bit and coming against us but still without being any hassle. Sankt Anna is a great kayaking destination regardless if you are a beginner or experienced kayaker.