Malingsbo Kloten is a nature reserve just two hours from Stockholm. It is being called Swedens southernmost wilderness and it doesn't take long until you get that wild feeling when entering the area. Join on a two day canoeing adventure.
To much text? Just watch the video.
This trip started in Kloten which just consist more or less of a canoe rental. It doesn't take long until you have paddled past the last house and signs of civilization is no longer present. There are plenty of islands and spots were one can stop for a break and make a coffee. The wildlife is plenty here and many birds dwell in the area. One of the more iconic is the great loon which echoes its call in the dusk. A perfect sound to get that wilderness feeling.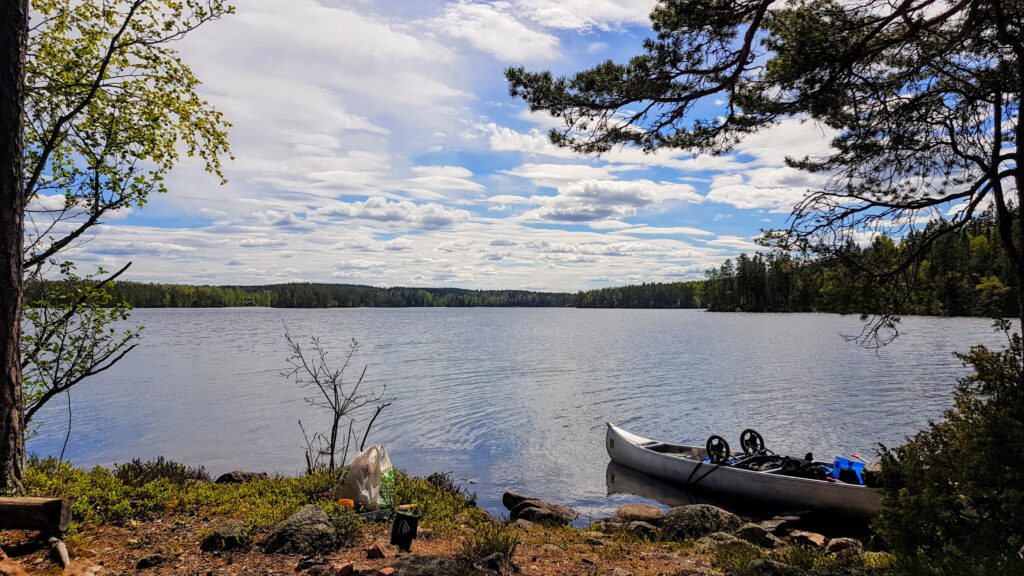 There are different routes one can take in the lake system but the area is not huge so navigation is easy. This trip included one lift with the canoe which was really simple when equipped with a canoe wagon. Even without one it wouldn't be to hard.
At the end of the page a map is provided over the route.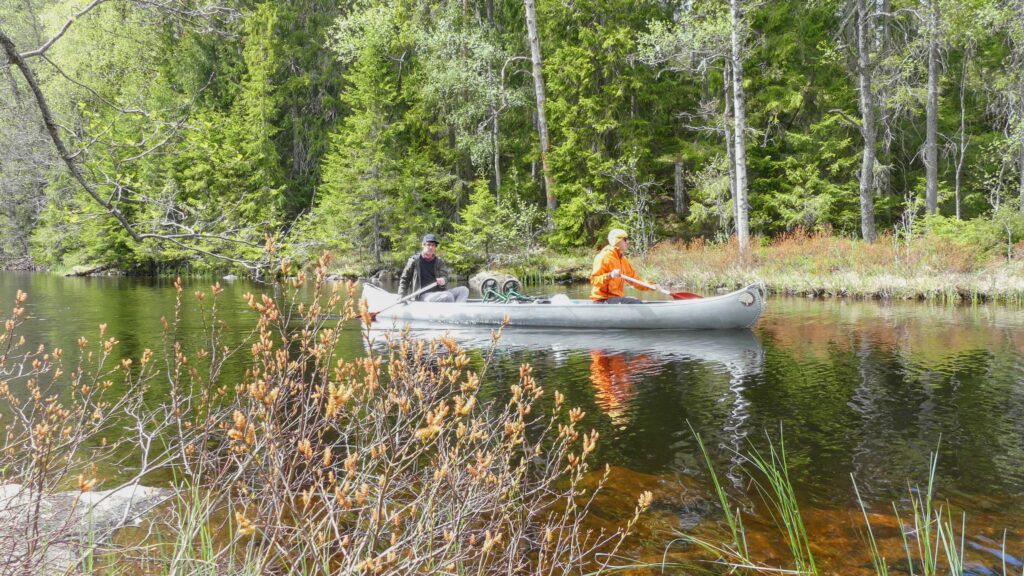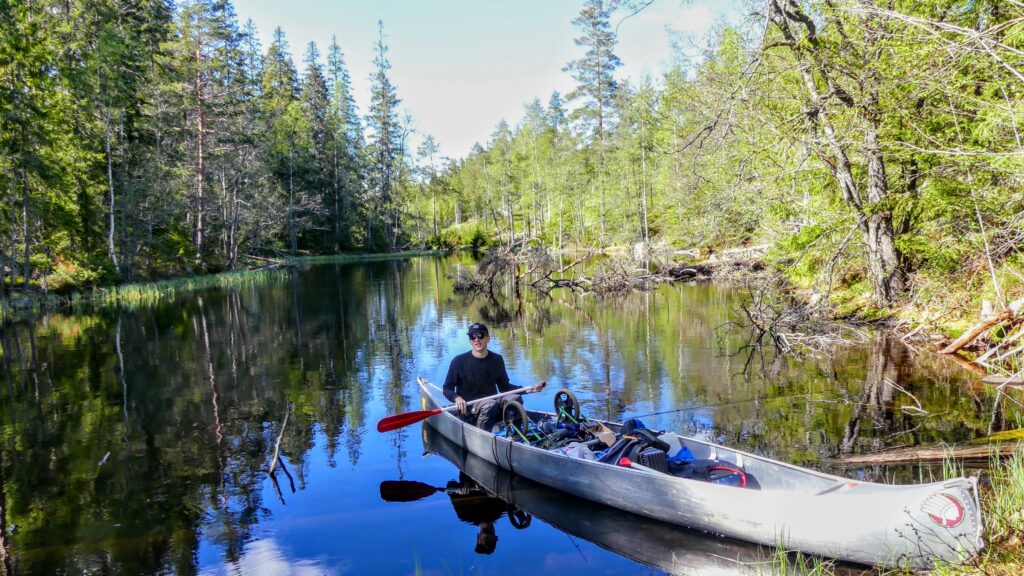 Even though the area is popular amongst both hikers and for canoeing there isn't a crowd. Finding a neat camping spot is easy and there are spots with shelters provided. We found a perfect spot on a small island. With a 360 view of the water we were more than happy. Quickly got the camp up and get some snacks before we went fishing.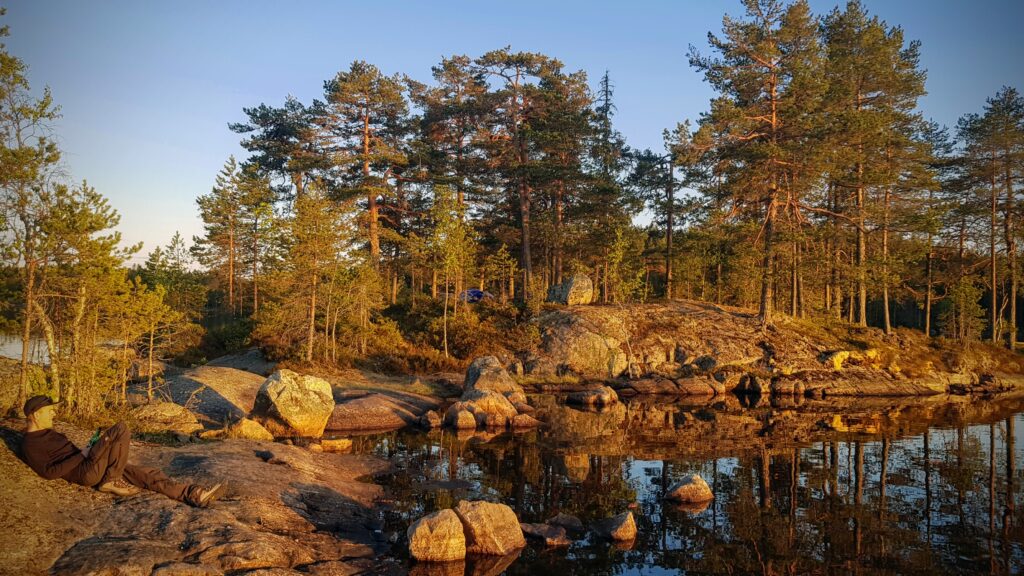 Even though we already tried our luck every now and then with the rod we wanted to give it a more designated chance to get some fish. But as it often turns out we ended up without any catch this time. Nevertheless it was a nice evening canoe time.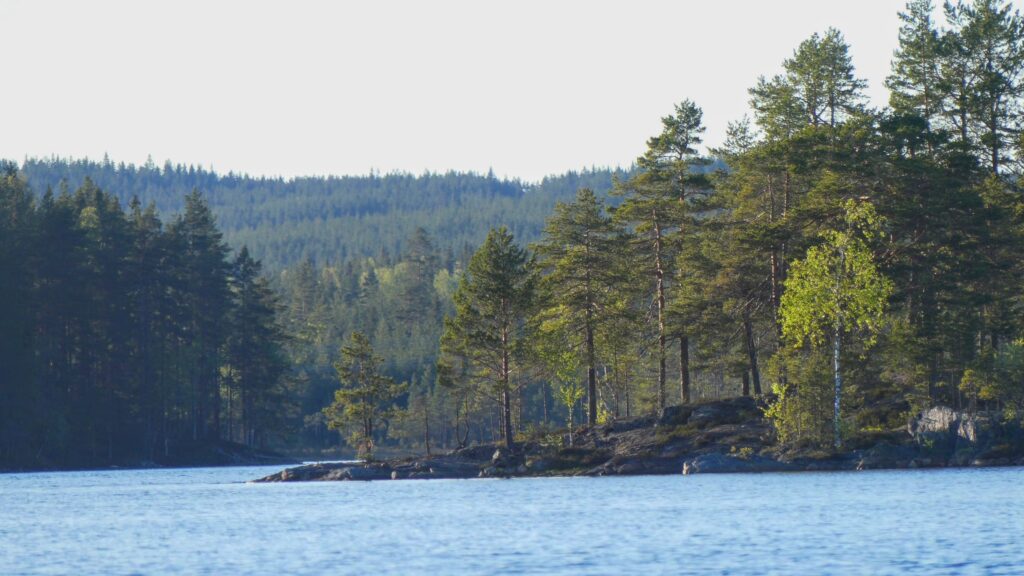 On the fishing trip we stopped and gathered some firewood. The rest of the evening was spent at the camp fire, watching the sunset and just enjoying to be out in the nature and feel the calm.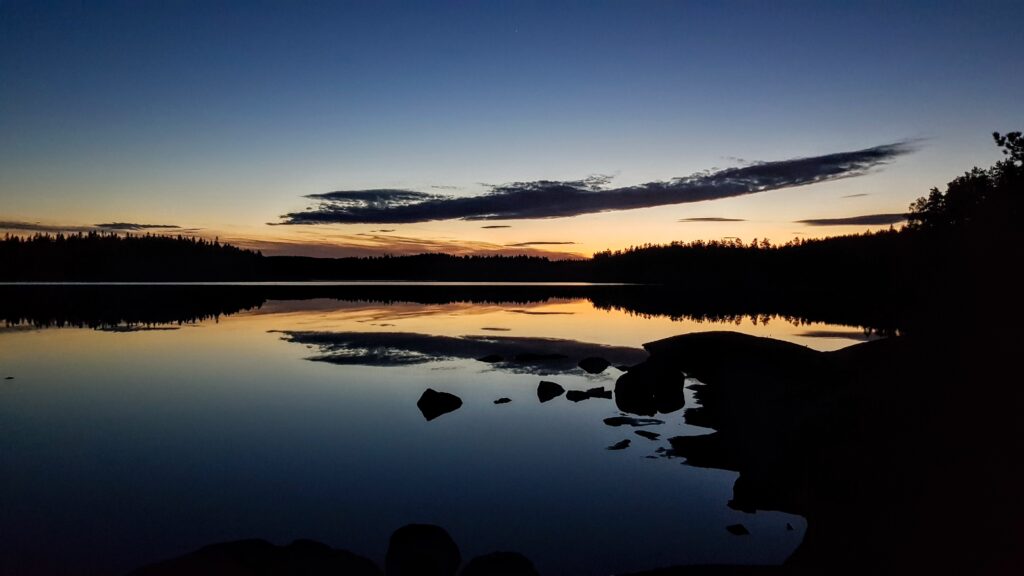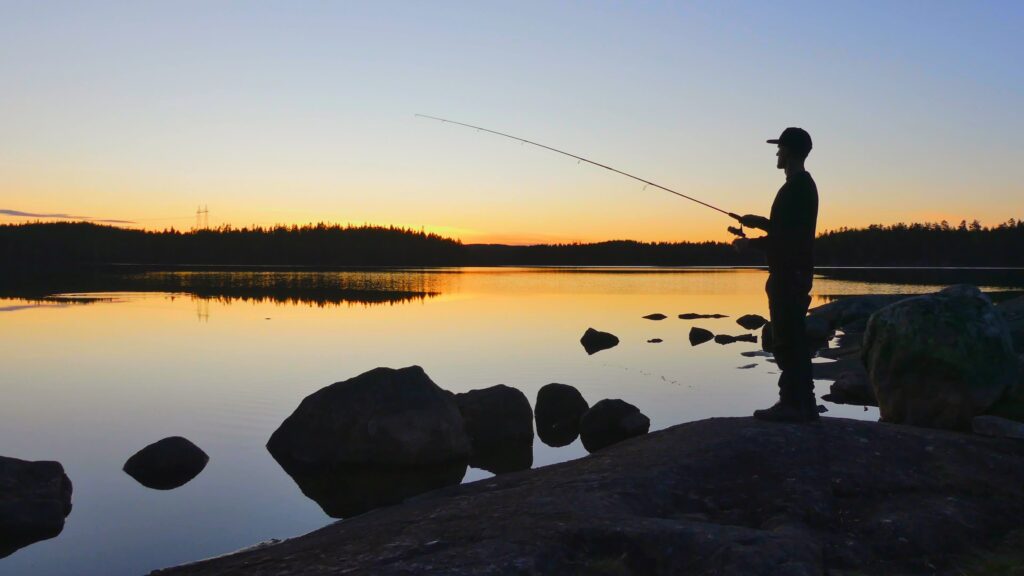 Next morning after a good night sleep we got the camp down and started to paddle back the same way we came from. If we would have one more day we could have done a more cirqular route but with just one overnight it made most sense to go back and forth.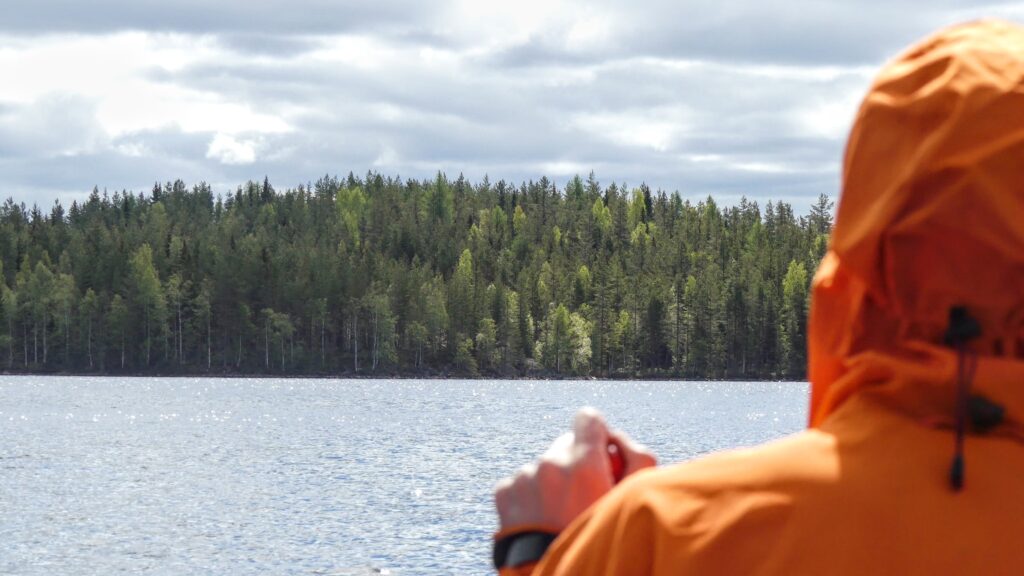 Malingsbo Kloten is a great wilderness and canoeing destination. Since it is only about 2 hours away from Stockholm it is also quite accessible. For a shorter wilderness get-away the area is great.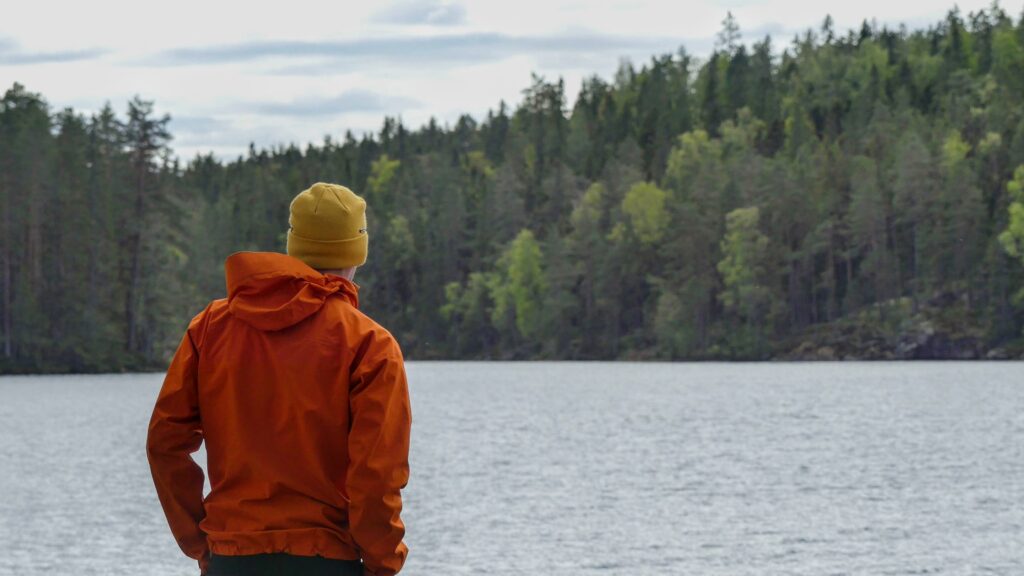 Map over the route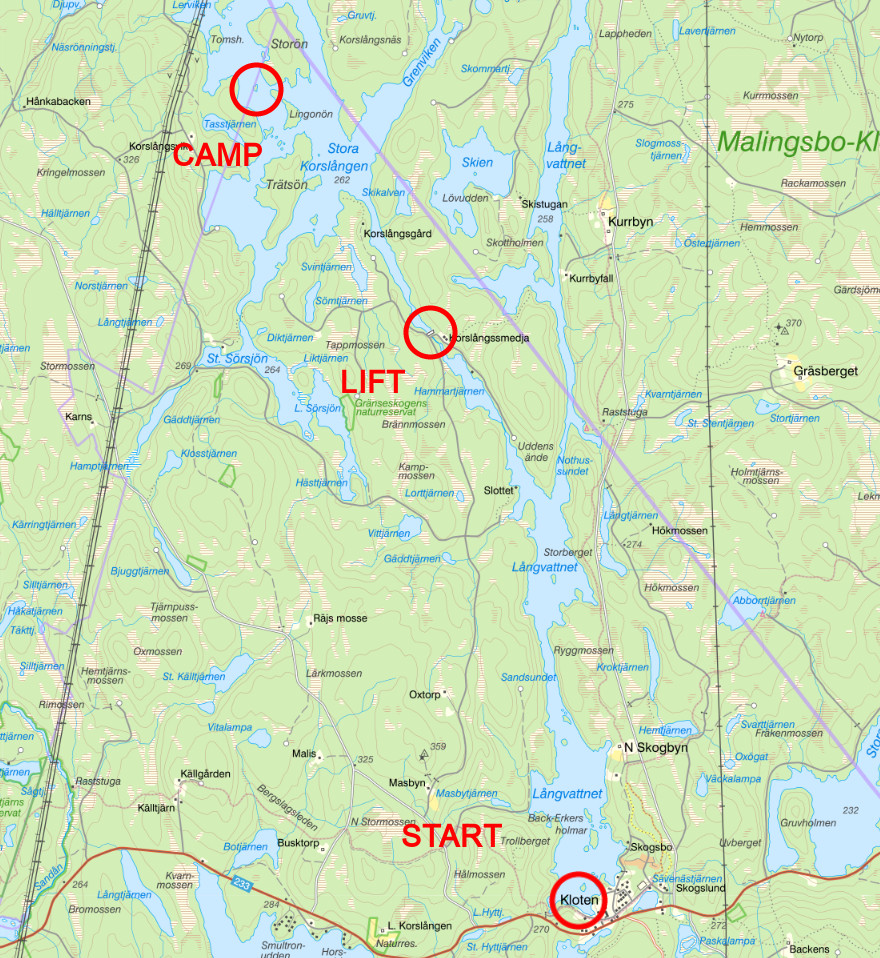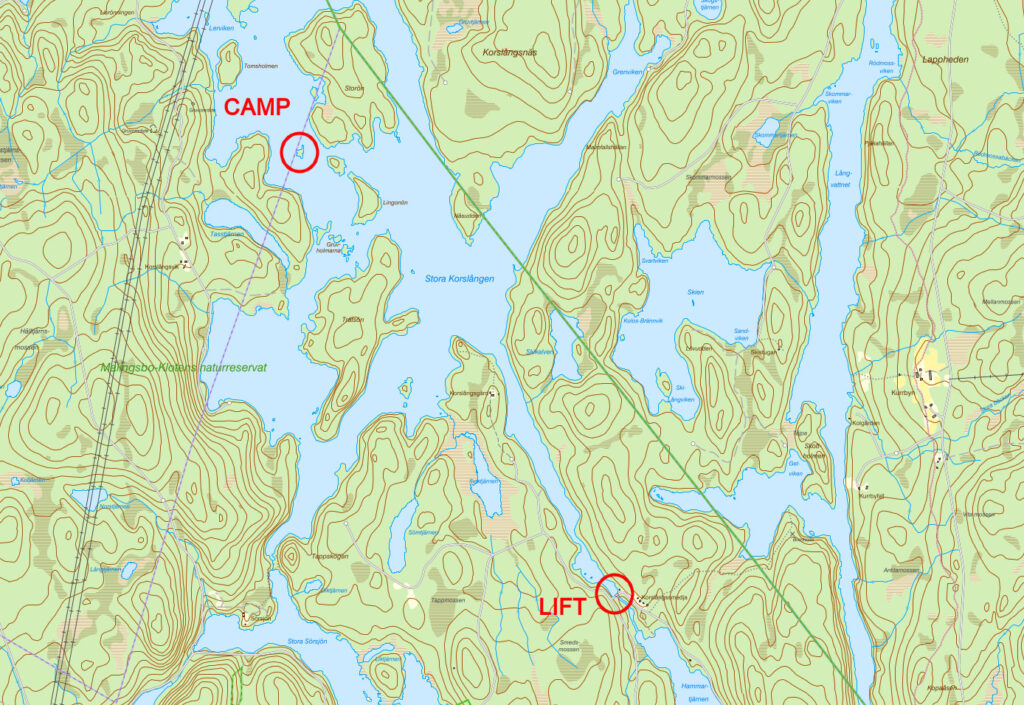 Want more inspiration about canoeing in Scandinavia? Read more about canoeing in Rogen or canoeing Svartälven.