When the lower Dalälven river begins to approach the sea, it spreads out on the shore and creates a unique river landscape. Here is the biological northern border, where northern and southern species meet, which means that there is a rich animal and plant life here. In the middle of this is Färnebofjärden National Park, which offers both pleasant hiking trails and nice canoe waters.
Watch the video for more info about kayaking in Färnebofjärden National Park.
This tour started in the northern part of the national park. Canoeing in Färnebofjärden has the character of lake canoeing, but it is a river that you paddle on. So even though it looks like a lake, there is a difference if you paddle downstream or upstream. There are also a lot of streaming parts where some are wild rapids. This means that you have to plan your paddling both from a time perspective, that it will go faster in one direction than the other and that you do not end up in a current that you can not handle.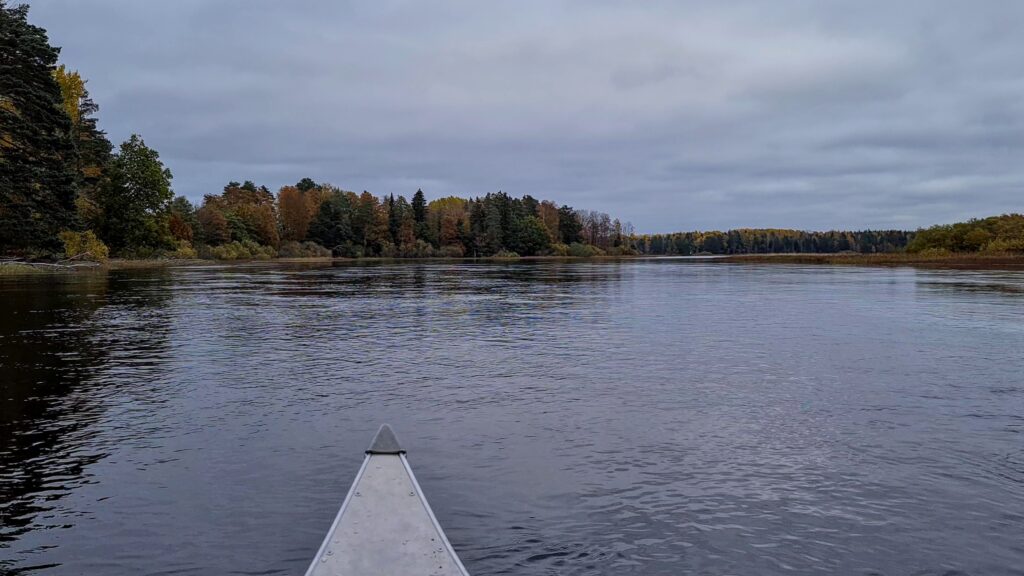 Färnebofjärden is notorious for its mosquito populations. During June and July in particular, the mosquitoes can occasionally reach almost unbearable levels, which can be good to know if you plan to visit the area at this time. This trip was made in mid-October and despite that, the forest was full of mosquitoes when we started the trip. Once you got out on the water, the mosquitoes disappeared quickly and there was no problem with mosquitoes out on the islands.
The initial plan was to spend the night on Sandön, a popular destination for canoeists in the area. However, the plans changed during the day and we shortened the trip a bit and decided to have a little easier paddling.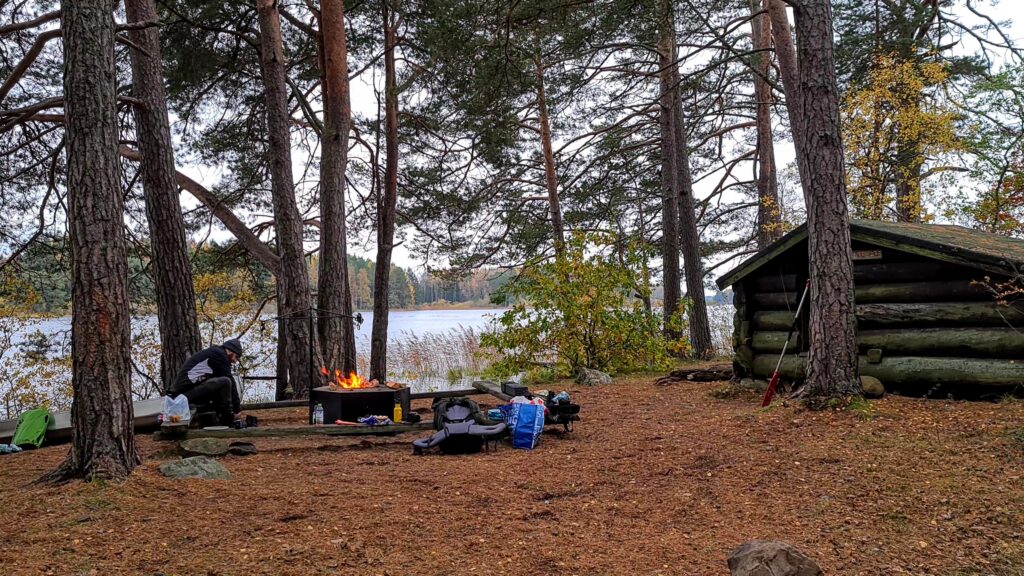 There are plenty of rest areas in the national park and there is much more to explore than we had time for as this was only a short overnight trip. Visiting Färnebofjärden during the autumn felt like a smart idea when you get the autumn colors and is not as limited by bird sanctuaries. And of course to get rid of the mosquitoes.