Among Kolmården's forests is Fjällmossen nature reserve with its large bogs. Here you find hiking trails and nice shelters for those who want to explore and spend the night in the bog.
Watch the video for more info from Fjällmossen
This tour started at the shelters located at lake lilla Göljen. At the small lake there are two shelters and a fireplace. Firewood and water can be gathered a few hundred meters away. After putting away some of the packing in the shelter, the tour began with exploring the bog. Not long after, you come to a fire area where nature conservation burnings were carried out in 2010. The hike continued around the bog and lots of birds were spotted out on the bog.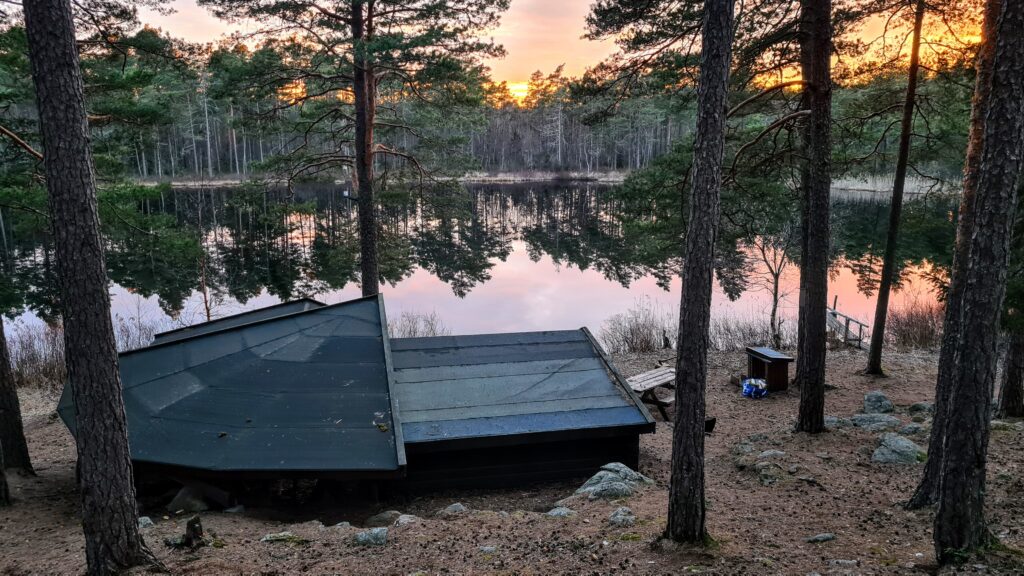 After spending most of the day at the bog, we returned to the shelter. It was a beautiful evening around the campfire and you slept well in the shelter. The next day, the car park is a short hike from lilla Göljen if you do not continue your hike along the Sörmlandsleden trail that pass through the area.