About 7 hours car ride from Stockholm is Rogen nature reserve with the lake Rogen at its center. There is plenty of opportunities to hike here but this is also a great place to explore by canoe. The trip described below became a 4 day tour, exploring Rogen and some of Femundsmarka on the Norwegian side.

For more information about the area, follow this link: http://www.graenslandet.se/en/

The trip started at Käringsjön which you find at the end of a very bad road. This is the place where we hired our canoe. For more information look at Käringsjöns Facebook page.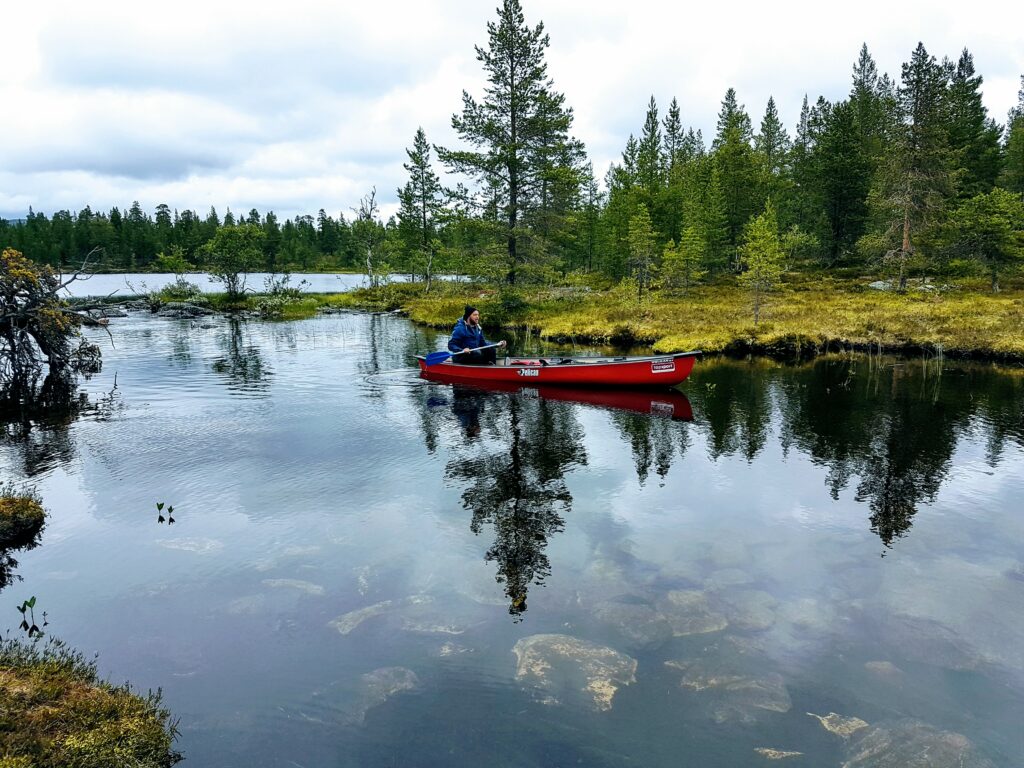 Before you reach Rogen you have to navigate through all the little lakes. Around 7 places you have to lift your canoe from one lake to another to reach Rogen. These lifts can be quite hard and breathtaking so remember to not overpack your gear. The distance between the lakes are usually short but at some places the terrain is very hard to walk with a canoe on the top of your head. Worth mention is that it is not necessary to go all the way to the lake Rogen. We found that the best places where to stay in the small lakes.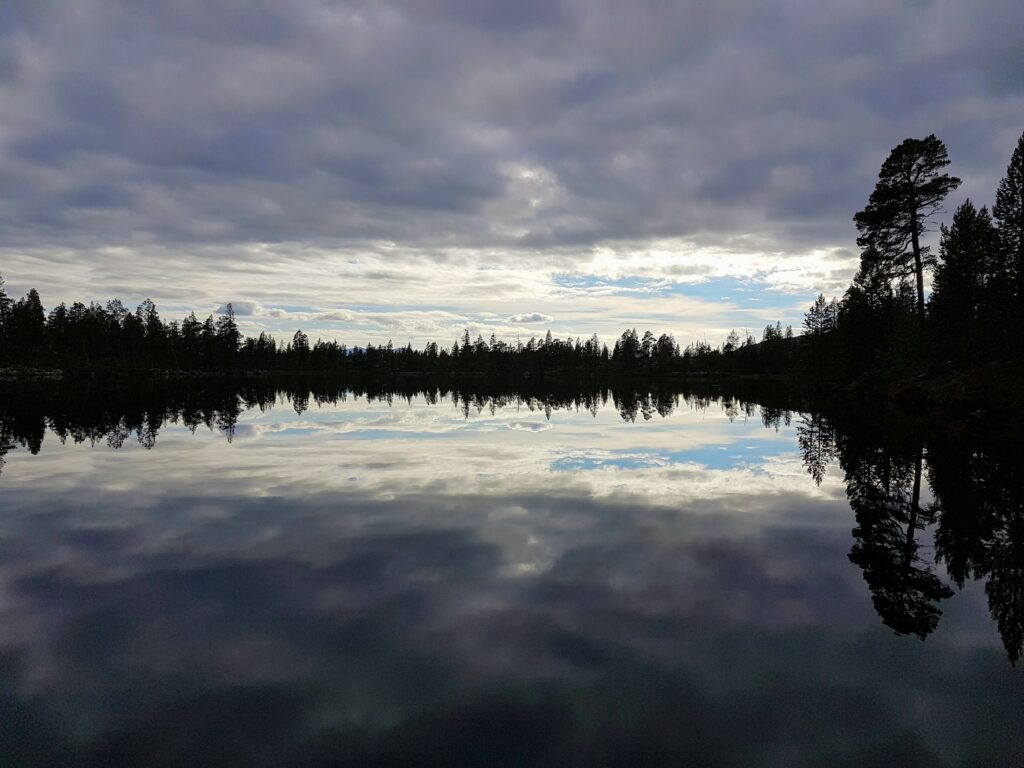 Our first day we got used to the canoe and to the lifting between lakes. The weather shifts very fast here and we were happy that we got some sun. The water is very clear and drinkable so water shortage is never a problem. We were surprised that it was so quiet here. The nature around here inhabits almost all of Sweden's animals. The chance that you will encounter bear , wolverine or some other of Sweden's big 5 is small though. Most of the time we didn't hear any birds singing either which made the surroundings absolutely quiet at most times.

After 6 lifts with the canoe we made camp. The lakes was most of the time completely blank and mirrored the sky. After some food and evening fishing we went to bed and made ready for the next day when we where to reach Rogen.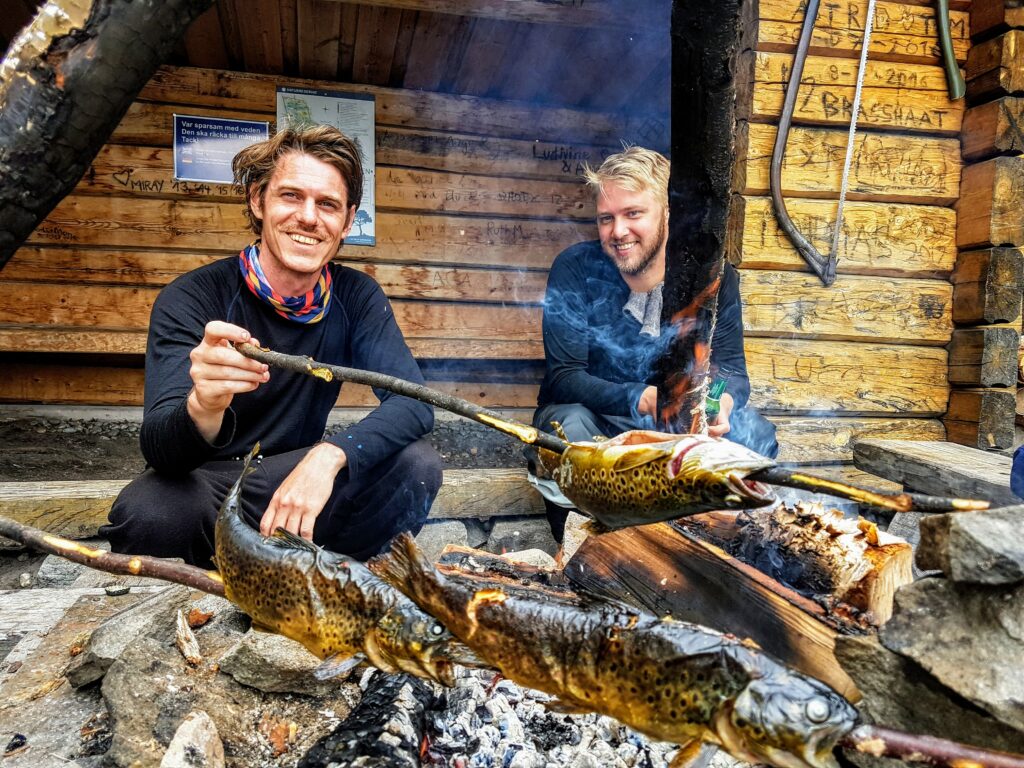 The second day started with a short paddle to the last lifting point to reach Rogen. This lift was also the hardest. It is quite long and the terrain is made out of big rocks.
Rogen can be a quite treacherous lake and the conditions can change very fast. It is very wind sensitive and it can easily form waves which makes it impossible to paddle an open canoe. We were lucky on our way towards Norway with the weather, even though it quickly went from blue sky to heavy rain. We made one coffestop on the way and reached the Norwegian border around 3 hours later.
We were quite happy to leave the rather big lake Rogen and enter the smaller lake systems again that is more suitable for open canoes. There is no problem finding a good campsite here. More or less any spot is a good spot.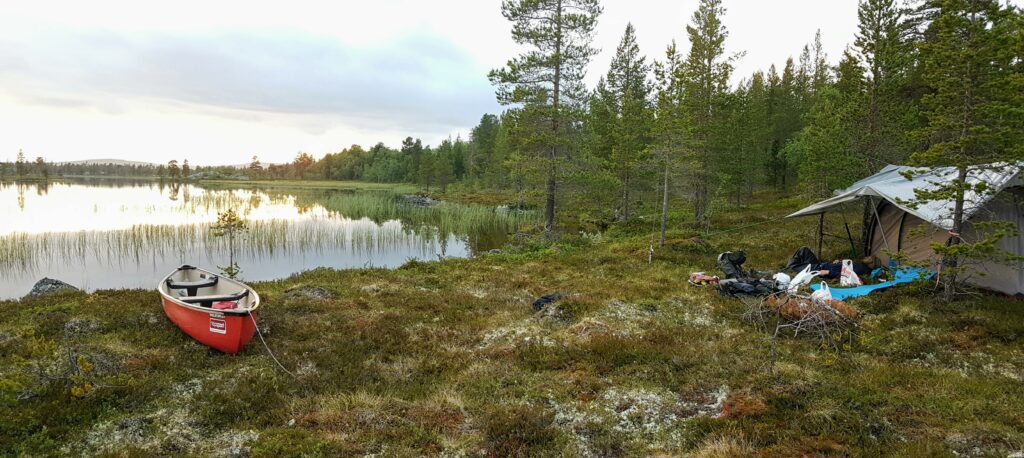 Third day started by heading back towards Sweden and crossing Rogen again. This time we had hard wind against us the entire time and at one point we thought we had to break since the waves started to become too big. We kept going and were very happy when we reached the end point for Rogen. Even though we took the same way going back it didn't feel too much like we repeated ourself. The lake system is windy and there is so many coves and islands to explore. We found a nice campsite in a small lake and made a fire and swam in the clear, but cold water.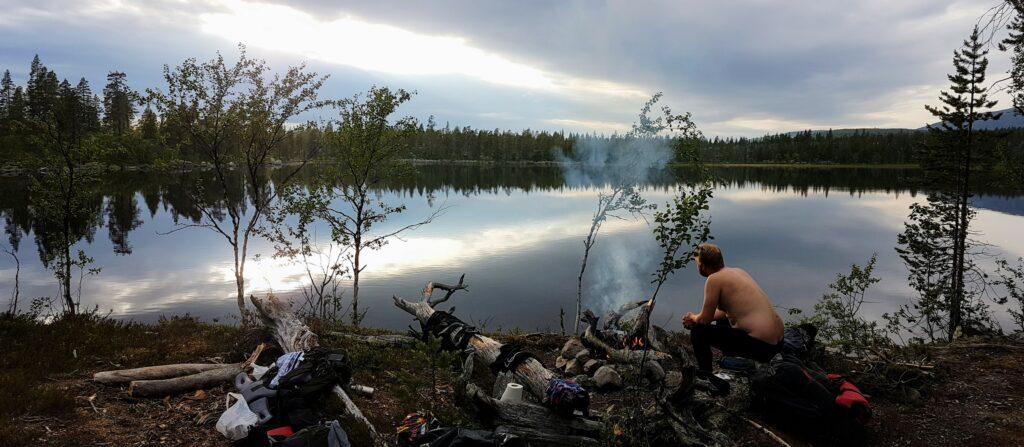 Our last day was more or less just a travel day to get back to Kärringsjön. This time it was lots of wind even on the smal lakes so we were happy we had left Rogen behind us.
The picture above shows the most common route, including the 7 lifts, to reach Rogen from Kärringsjön There is possible to reach Rogen i 2 lifts but the second becomes quite long.
Rogen and its surrounding lakes is really a great place for canoeing. The lifting between the lakes can be a bit hard at times but it is definitely not a showstopper. The wilderness feeling here is absolute. In the high season you will probably encounter other people but most of the time you have the feeling of being all alone.
The surrounding is also suitable for hiking and there is trails here leading to Grövelsjön with cabins on the trails if you want to leave the tent at home.
Want more inspiration about canoeing in Scandinavia? Read more about canoeing in Malingsbo-Kloten or canoeing Svartälven.