Some adventures are planned for a long time while others happens just because an opportunity arise. This is one of those unplanned trips that happen just because you got some unexpected time over and access to a canoe in Rimforsa.
So we knew that we would start in Rimforsa but wasn't sure where we would end. We found info that there is a canoe trail that passes Rimforsa but in the opposite direction that we were planing. Couldn't find any good info about how strong the current is in the parts that consist of rivers but from the look of it from google map it looked like it should be ok. If not then we just had to change the plan., no problems.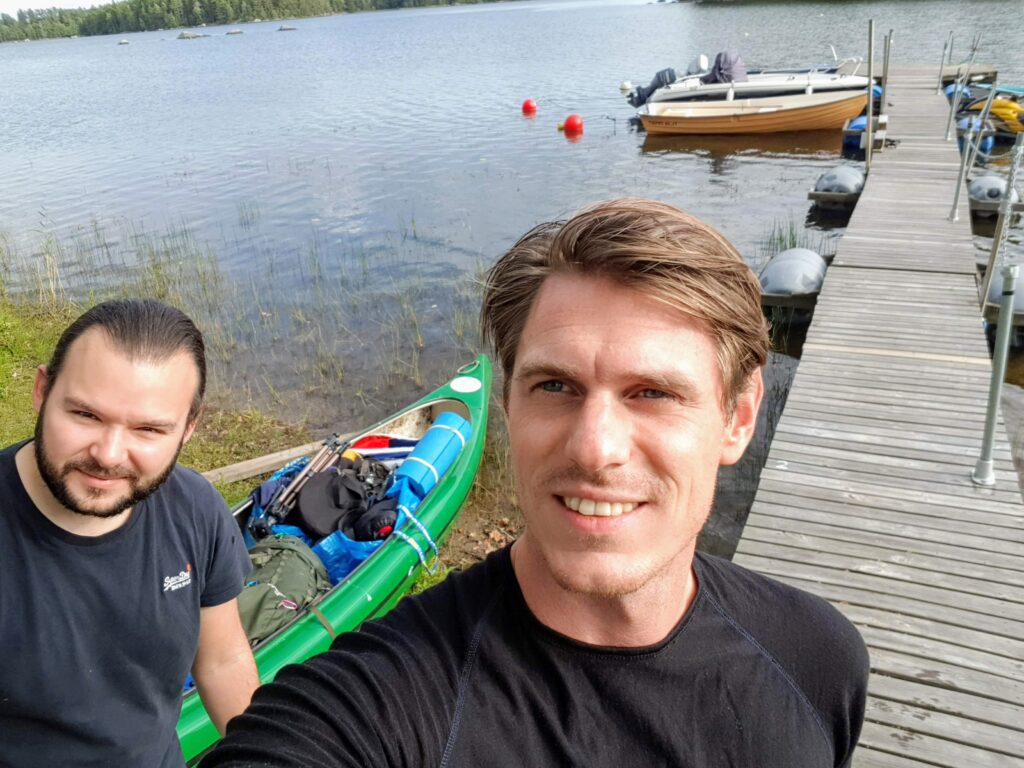 We got a late start the first day and just paddled on to cover as much distance as possible the first day. In late September the sun sets around 19.00 and it is dark around 30 minutes later so you really notice the shorter days now compared to the summer. Got ourself a nice camp on a small island in the rather big lake of Åsunden where we spent most of this trip on.
When we woke up the next morning we woke up to more or less summer weather. The sun was warming and, at the beginning, almost no wind. Conditions couldn't become much better especially at this time of year when the autumn really starts to take its grip over Scandinavia. When we started paddling the wind started to pick up but we had the wind in our back so it just made our day even easier. We realized that the lake Åsunden was larger than we had anticipated and it took us quite some time before reaching the small city of Horn were we had to do our first lift. On the other hand we didn't stress and had some nice breaks and even a swim.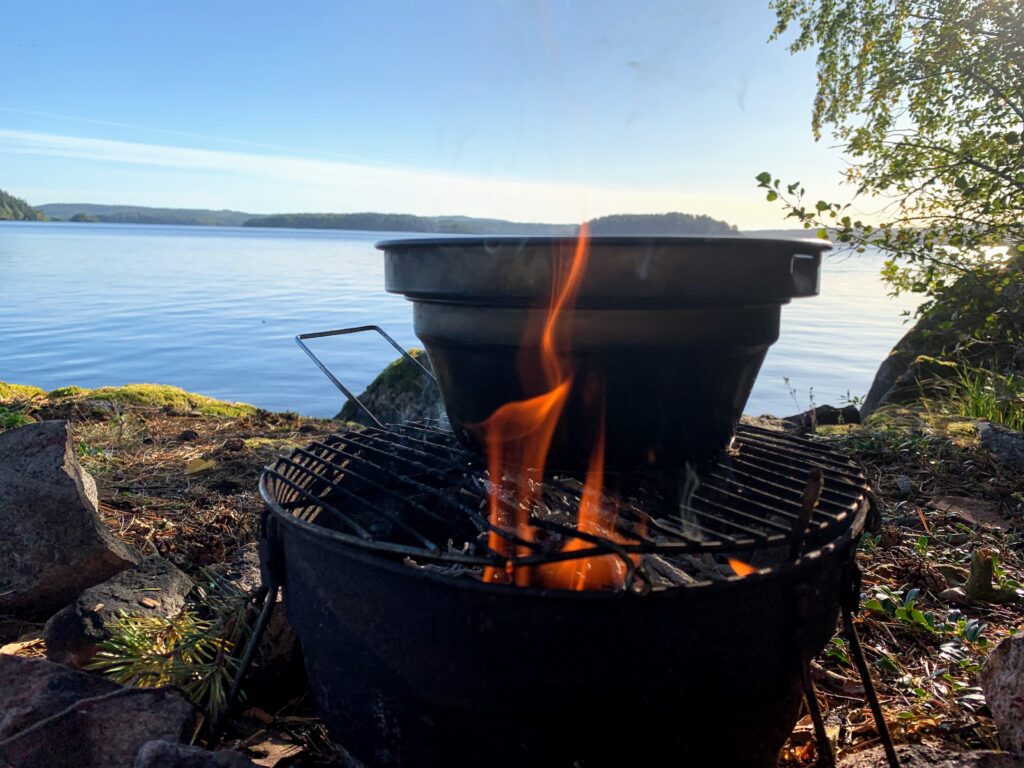 At Horn there was a local store so one could fill up supplies and water here if needed. With a canoe wagon the lift would be extremely easy since it was a gravel road but we had to carry the canoe. From here the paddling is mainly on the river of Stångån and a few connecting lakes. I feel that paddling on rivers have a tendency to be more rewarding than the big lakes since there is more to rest your eyes on and you get the feeling that you are moving forward faster. And it is more exiting since you don't know what is going to be around the next corner.
It was harder to find a campsite than expected and suddenly we found our self still in the canoe after sunset and nowhere to camp. We picked up the pace and just when we needed it at most we wound an island that worked. When the tent was up it was almost pitch black so it was really in the last minute.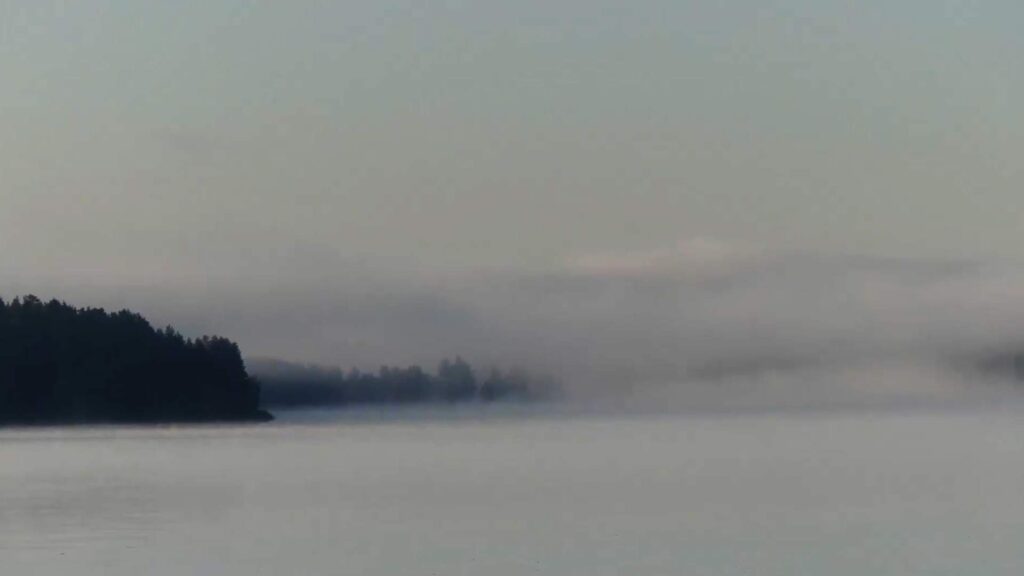 In the morning we woke up to another beautiful day with some light fog over the water. This was our last day and we needed to get an early pick up since normal life was calling so we got ourself an early start and started paddling. The weather shifted to the worse just to shift back again to become really nice.
We didn't made it all the way to Vimmerby which was sort of the plan but it wouldn't been any problem if we have had the full day paddling. We ere very happy with this trip were everything had worked in our favor. It shows that having a piece of the Scandinavian wilderness doesn't need to be hard or well planned. Sometimes all you need is some time over and a canoe.